The annual Denton Golf Tournament is the primary fundraising event of the Denton Family Foundation. The event is held at Lakeview Golf Club, east of Harrisonburg, with beautiful views of Massanutten and the Valley. With your help, the Denton Family Foundation focuses charitable efforts in the City of Harrisonburg and Rockingham County. This year's recipient is First Tee — Shenandoah Valley.

First Tee empowers kids and teens through golf.
First Tee is a youth development organization that enables kids to build the strength of character that empowers them through a lifetime of new challenges. By seamlessly integrating the game of golf with a life skills curriculum, we create active learning experiences that build inner strength, self-confidence, and resilience that kids can carry to everything they do. We're Building Game Changers through our junior golf programs.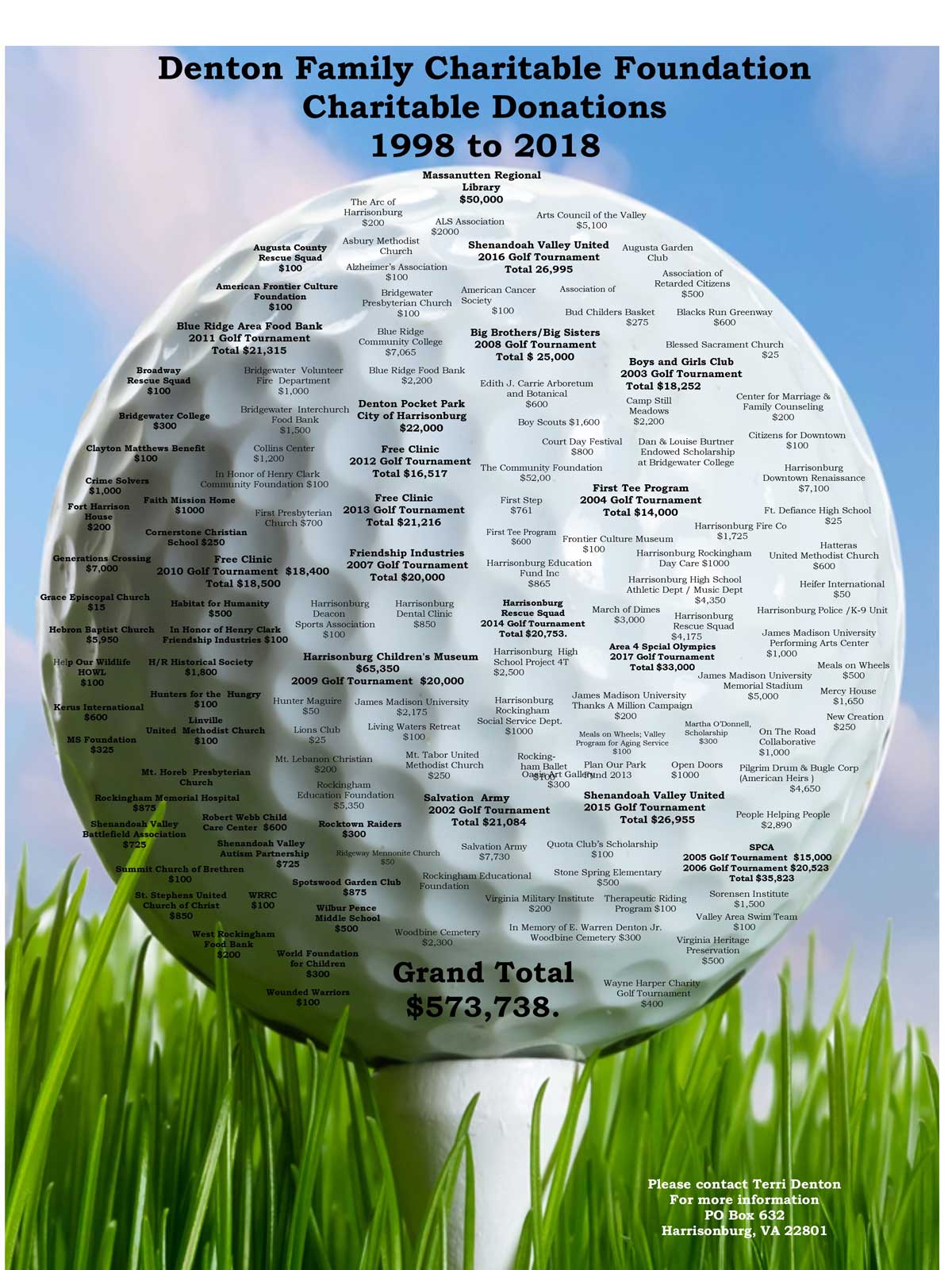 The Denton Family Foundation focuses charitable efforts in the City of Harrisonburg and Rockingham County. Since 1998, the Foundation has given over half a million dollars to local nonprofit organizations. The following organizations have received significant contributions (over $10,000):