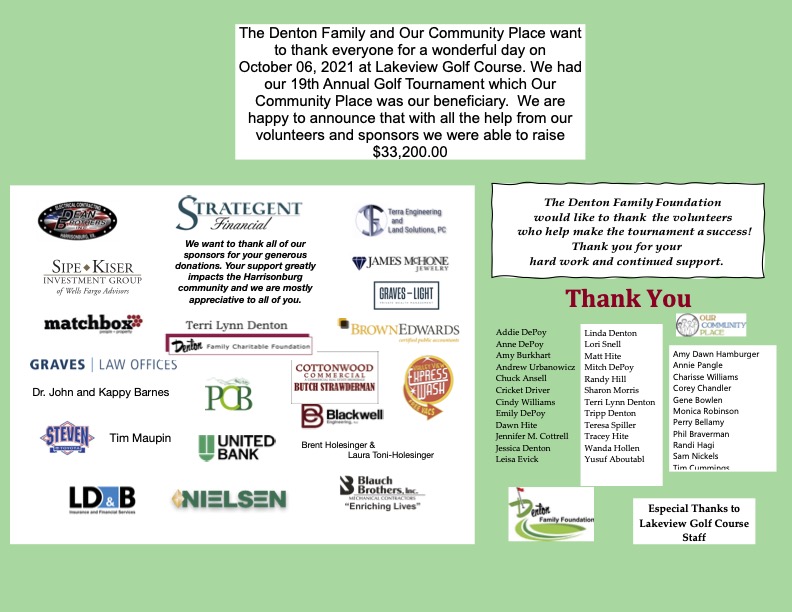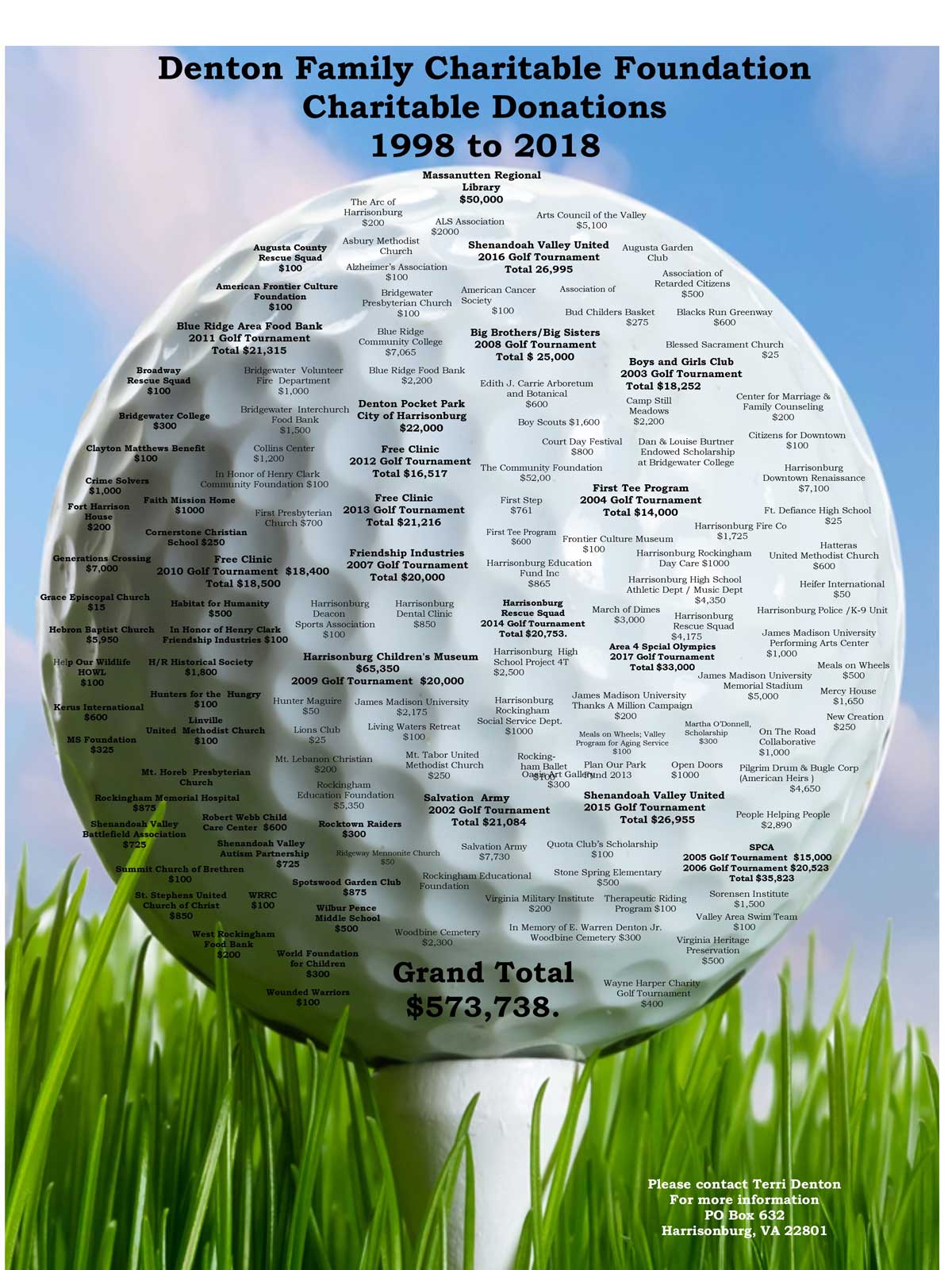 The Denton Family Foundation focuses charitable efforts in the City of Harrisonburg and Rockingham County. Since 1998, the Foundation has given over half a million dollars to local nonprofit organizations. The following organizations have received significant contributions (over $10,000):
2022 Denton Family Fall Golf Classic

First Tee empowers kids and teens through golf.
First Tee is a youth development organization that enables kids to build the strength of character that empowers them through a lifetime of new challenges. By seamlessly integrating the game of golf with a life skills curriculum, we create active learning experiences that build inner strength, self-confidence, and resilience that kids can carry to everything they do. We're Building Game Changers through our junior golf programs.