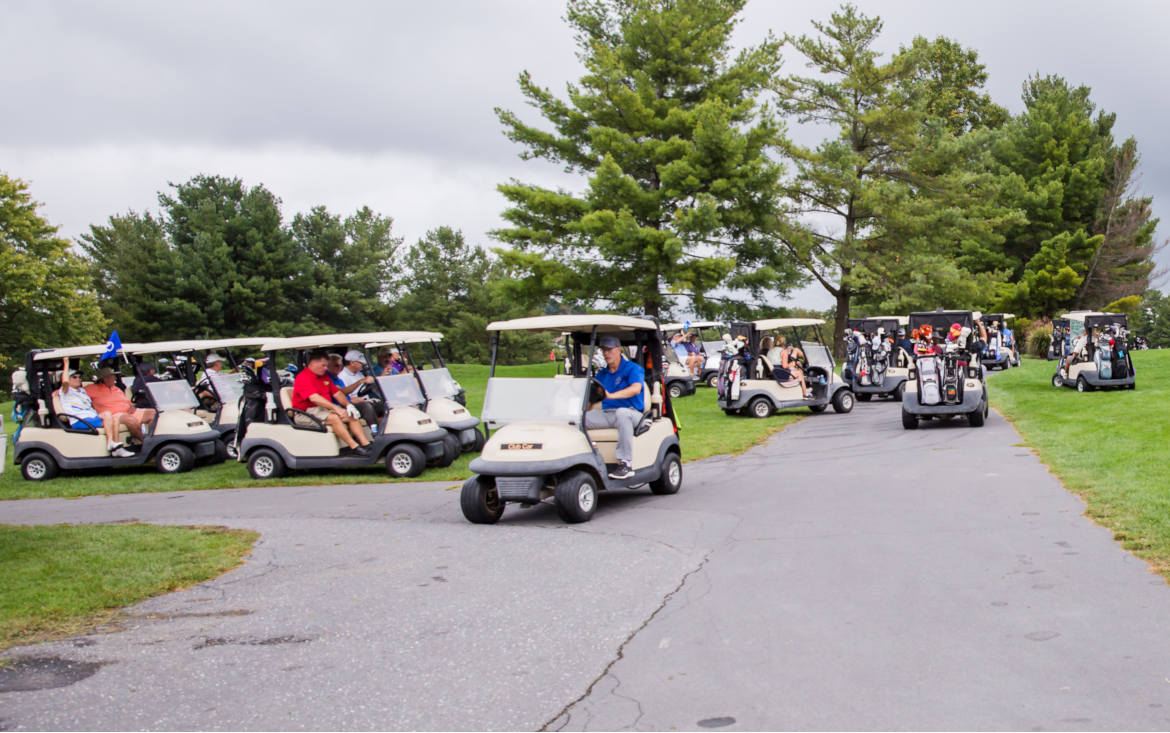 ATTENTION GOLFERS!
Read about the changes to the 2022 Tournament
Registration starts at 10:00 AM
Brunch starts at 10:00 AM
Announcements start at 11:30 AM
Shotgun start at noon, 12:00 PM
Dinner and awards start at 5:00 PM
Use the form below to register. You will receive payment instructions via email.
Register a team of 4 players at one time. If known, provide handicap and an email address for each player. The price is $180 per player.
Registration and brunch start at 10:00 am. Announcements start at 11:30 am. Shotgun start at 12 noon. Golfers enjoy an 18-hole Captain's Choice golf tournament. Carts are provided. The awards ceremony and steak dinner begin immediately after the tournament at 5:00 pm. Beverages are served throughout the day.
Be sure to Submit the form.
---
You will receive an email confirming your team registration. The email contains a button you can use to edit your responses (add player email addresses and handicaps). By providing as much information as possible about your team, you help us customize the Tournament for an excellent player experience.
If you are sending a check by mail, fulfill your registration by 10/1/2022 (allow adequate time for USPS delivery).
PO Box 65
Penn Laird VA 22846
Questions? Contact Linda Denton by phone at (540) 421-9501 or by email info@dentonfamilyfoundation.net